Welcome to the Breezy Point Airport's website, where you'll find all you need to know about our airport, the surrounding area, weather, news, and upcoming events near the airport.
Our Mission
To further the enjoyment of general aviation by providing an airport that is a safe and valuable member of the community.
The Breezy Point Airport, located 12 miles north of Brainerd Airport just northwest of Pelican Lake,  is a private airport maintained and operated by it's shareholder members. Flight operations are limited to it's members and their guests.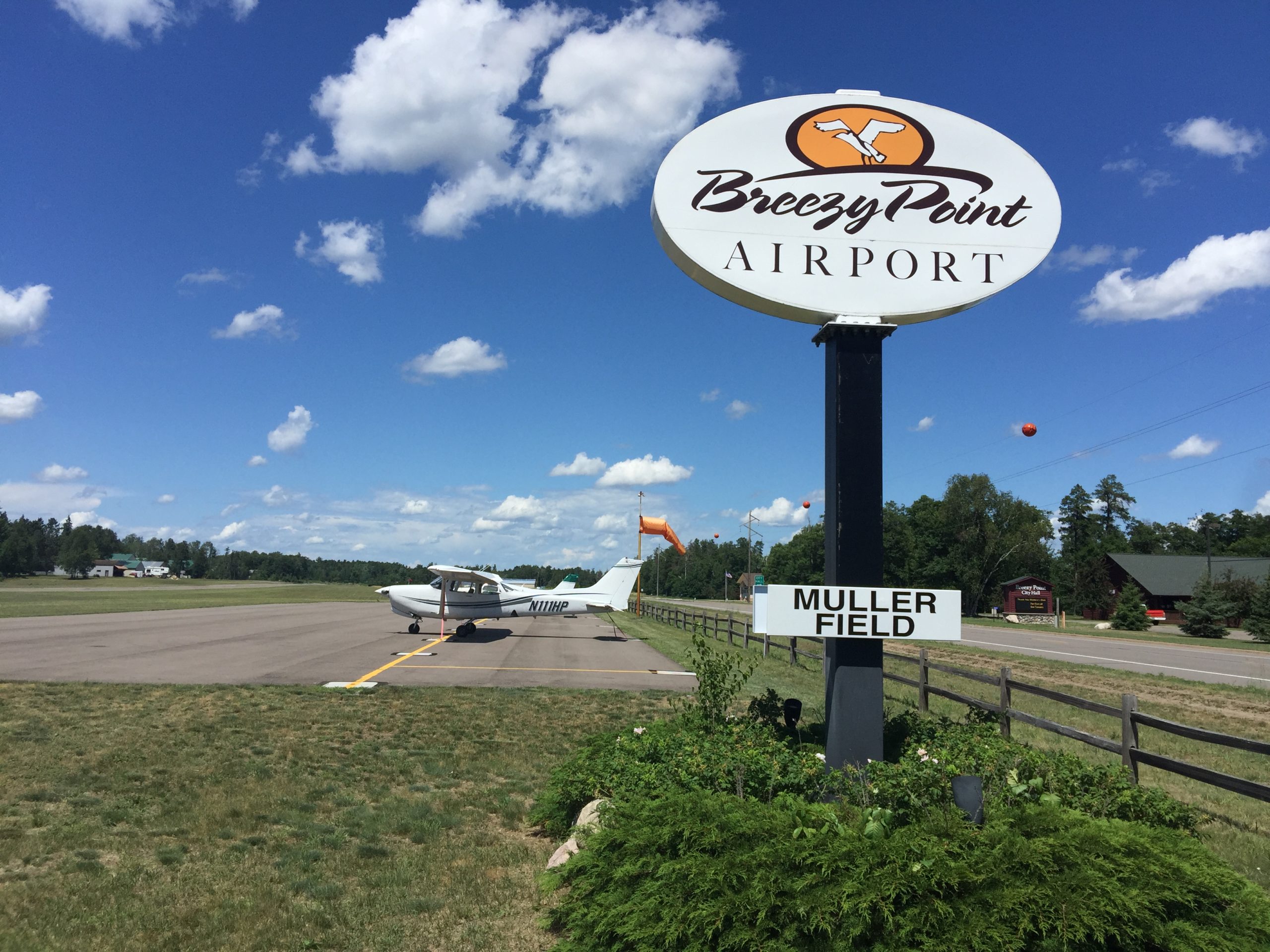 Quick Information
Airport Identifier: 8MN3
CTAF Frequency: 122.9
Runway 17 Length:
2,575 ft plus 100 ft displaced threshold = 2,675 ft total
Landing Fees
Members: No fees for landing or parking
Invited Guests: No Landing fees for BPA "Aviation Days" Events
Aircraft Parking
There is a new asphalt paved parking area on the East side mid-field
Contact Information
Contact Airport Manager Cliff Muller at 218-838-3434 or email info@breezypointairport.com.