Breezy Point Aviation Days 2017
View, Download, and Print Off Event Flyer
Hundreds of people came out to enjoy Breezy Point Airport Aviation Days 2017. Families, locals, visitors, plane enthusiasts, car enthusiasts, and everyone in between came together to celebrate spring at Breezy Point Airport.
Thank you to all who helped make this Aviation Day celebration such a huge success. A special thank you goes out to Cliff Muller for his hard work and enthusiasm in organizing this event. We would also like to thank the Breezy Point Police department for sharing their great photos.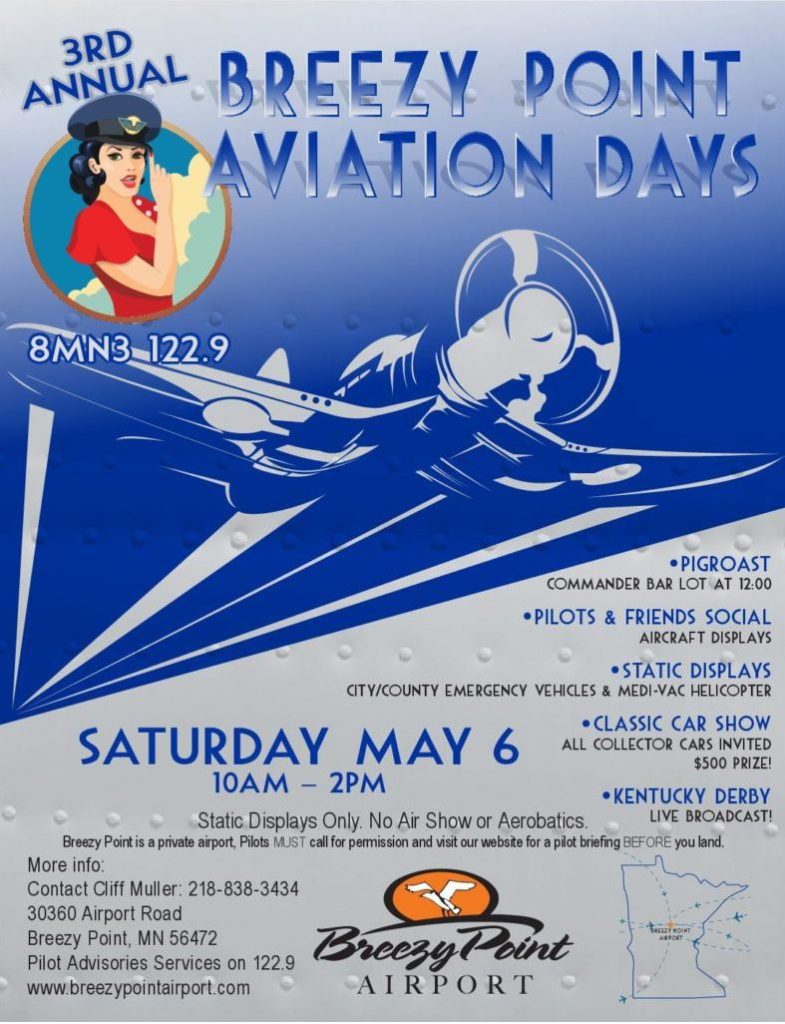 Breezy Point Aviation Days 2016
Residents and visitors attended the Breezy Point Airport's annual Aviation Days celebration on Saturday, May 7.
Dozens of airplanes and a North Memorial helicopter landed at the airport for the crowd and were parked for display purposes. Many of them departed and landed and put on a show for the anticipated 1,000 people in attendance.
In addition, a car show of more than 60 vehicles was on location, and food was served for the crowd at no charge. Prizes were awarded to the top plane and top car.
See more photos and read the full story at the Pine Lakes Echo Journal website.